Overview
Epidemiology, Pandemics, and Zoonoses, Oh My! With COVID-19 now part of our world, and the rise of diseases such as E.canis and Hendra, come and join our exploration of 'One Health and everything in between' at this year's virtual conference! Encompassing 3 days of high quality CPD lectures, workshops, networking and social events, the 2022 Australian Veterinary Student Group (AVSG) Conference is not one to miss! Book your spot now for 14-16 January 2022, and come together with the next generation of Australasian veterinarians. Registration to this virtual event is free to all AVA student members, so register now to hear updates on our program and speakers!
Price levels
27 Sep 2021 to 1 Jul 2022
New Graduate
$ 0.00
Student
$ 0.00
Who should attend
The invitation is open to all veterinary students studying a veterinary degree in Australia, including student who will be graduating at the end of 2021/early 2022. Our conference is designed to have topics and online workshops where students from all years can benefit.
Further details
To receive complimentary (free) registration for the 2022 AVA Student Conference, you must be registered as an AVA Student Member. Click on the link 'Join' at the top of the page and register for an account (Student membership is FREE). Please return to this page to register for the conference.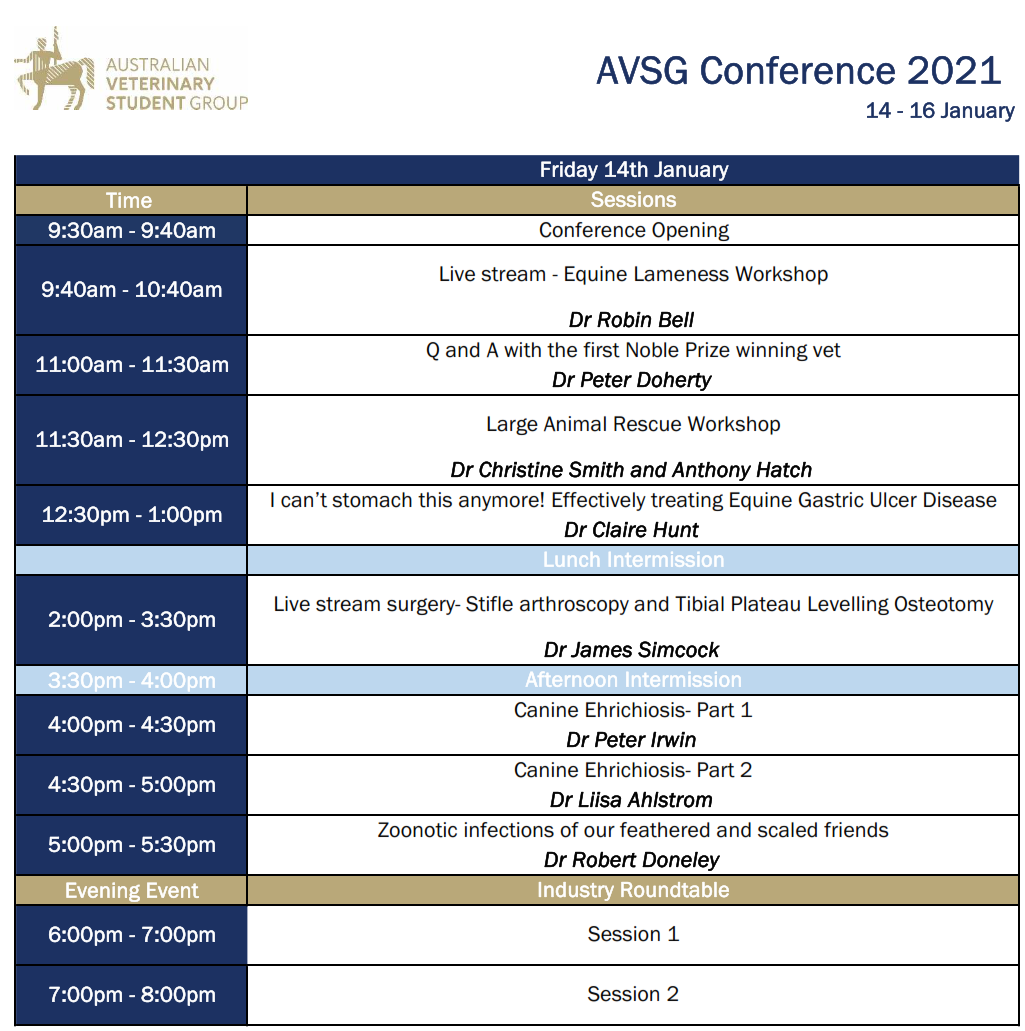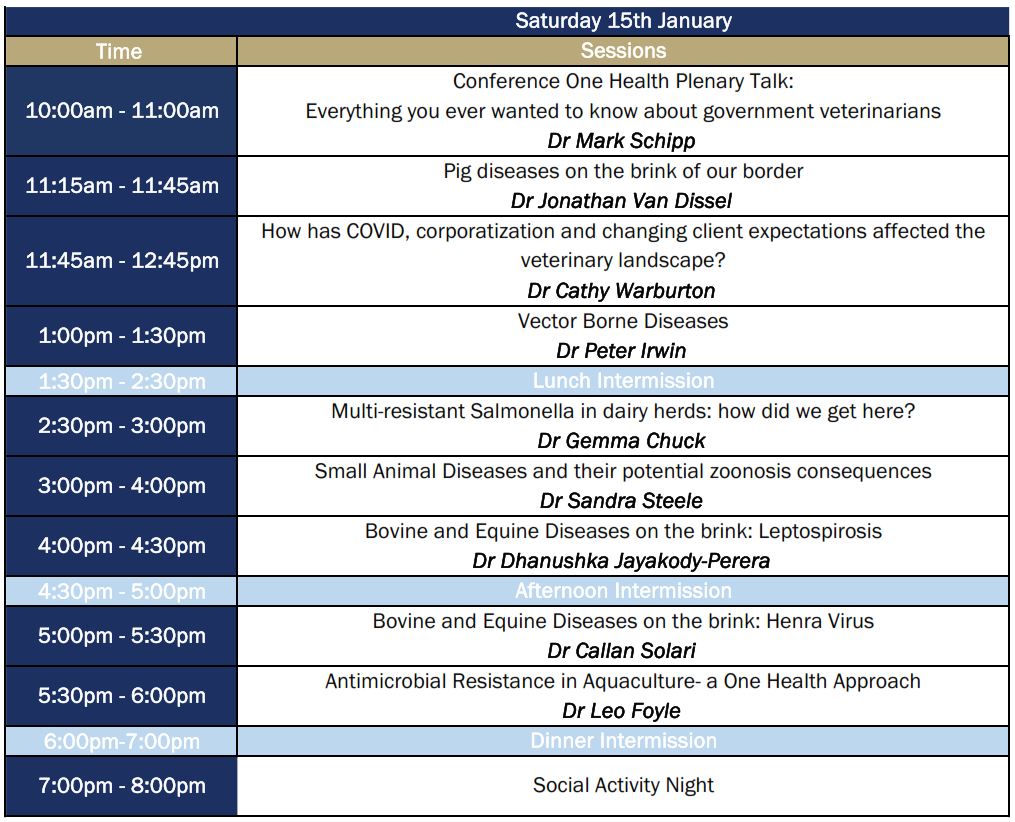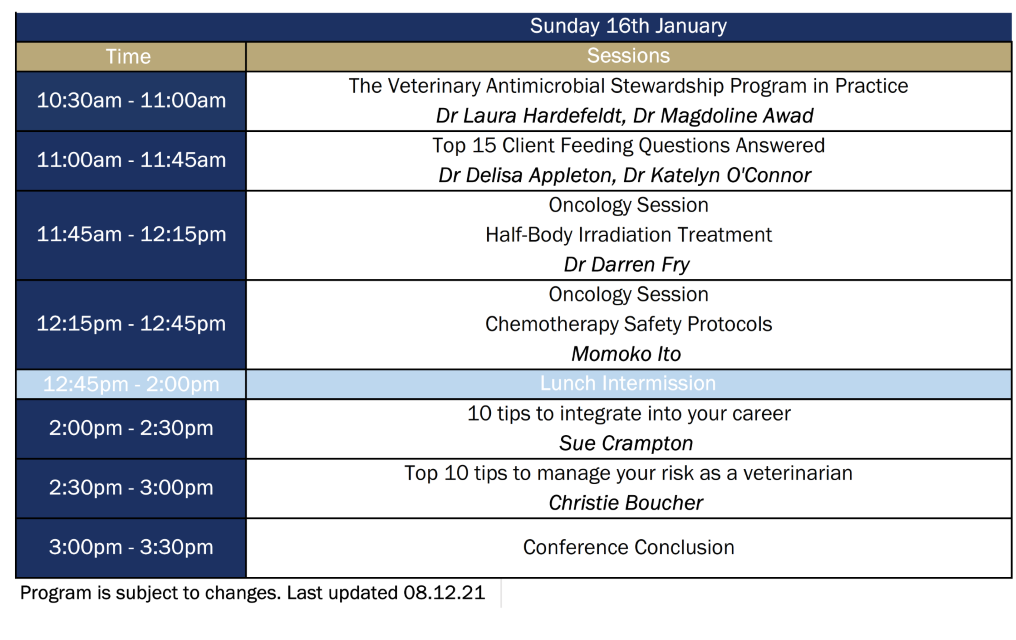 Australian Veterinary Student Group (AVSG) Virtual Conference 2022
Start: 14 January 2022, 8:00AM
End: 16 July 2022, 8:00AM

Unfortunately we could not find a price option for your membership.
You are not logged in, please login to get member pricing.
Organiser
Contact:
Reggie Shenouda