Overview
The AVA is excited to announce VetFest Marketplace - a dedicated Industry Week for the veterinary profession. It will launch on the 22nd November. Over the course of five nights, the AVA will showcase presentations from more than a dozen industry partners, across all fields of the profession. It's free to attend so register now! Marketplace will be available on-demand until 30 June 2022.
Price levels
11 Oct 2021 to 30 May 2022
Associate
$ 0.00
Full Member
$ 0.00
New Graduate
$ 0.00
Non-Member
$ 0.00
Student
$ 0.00
Further details
Program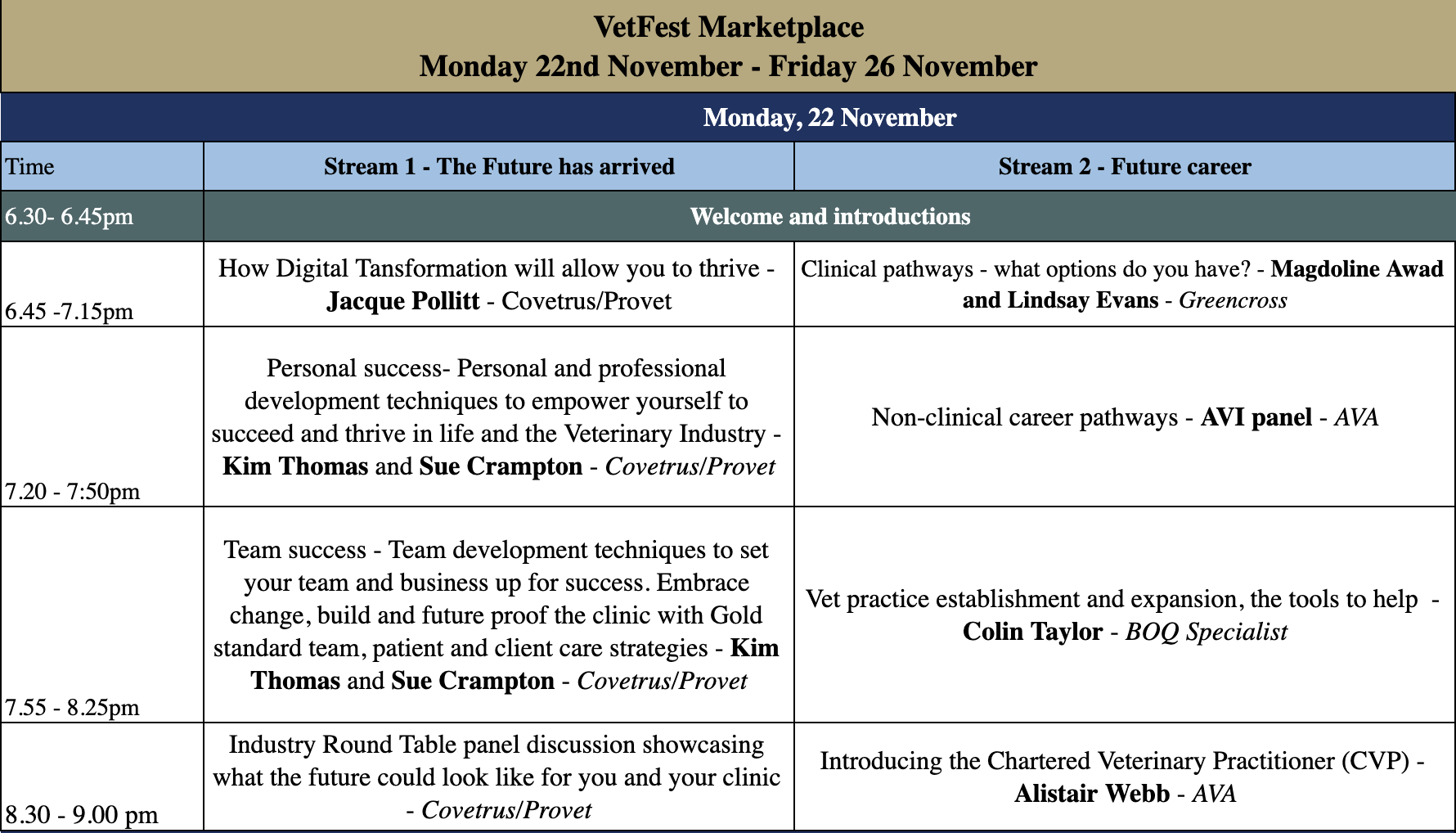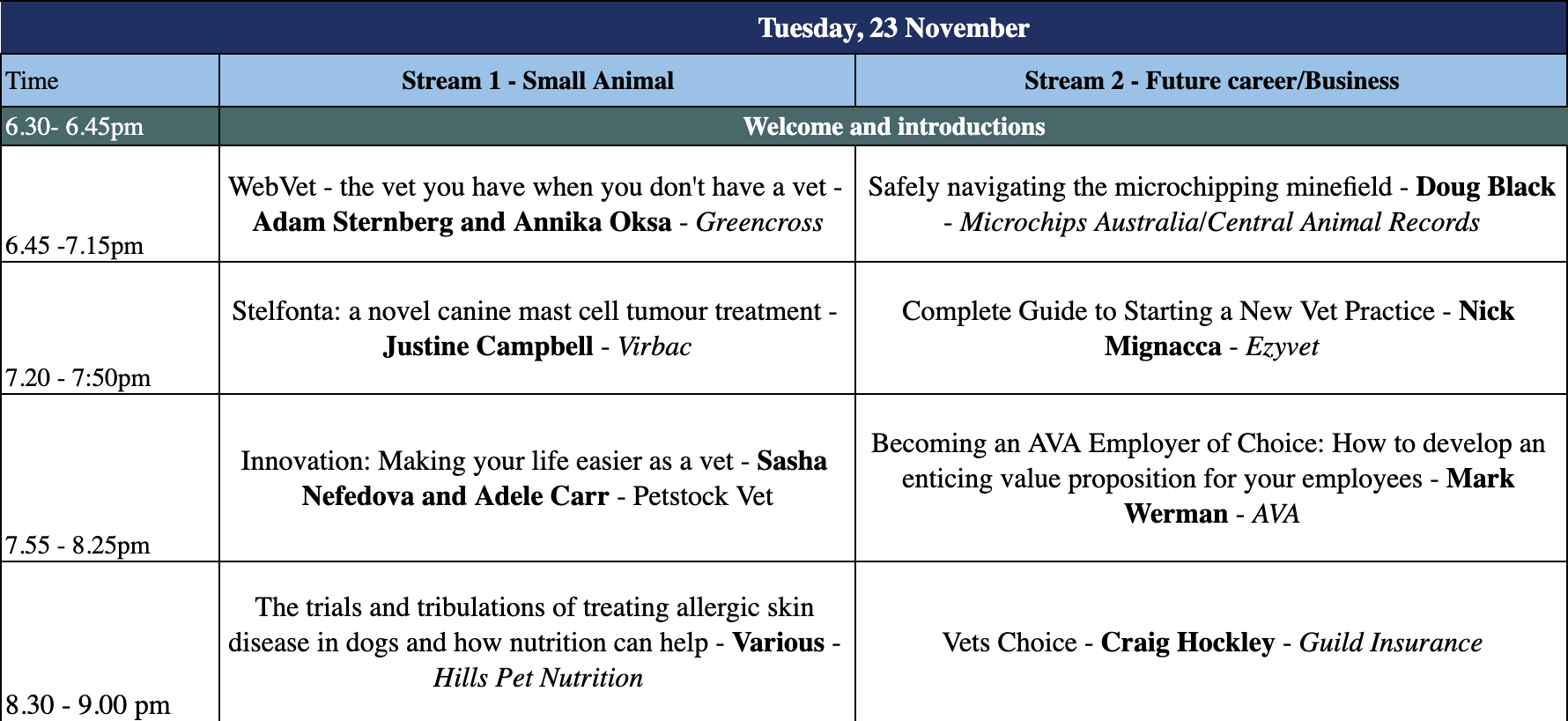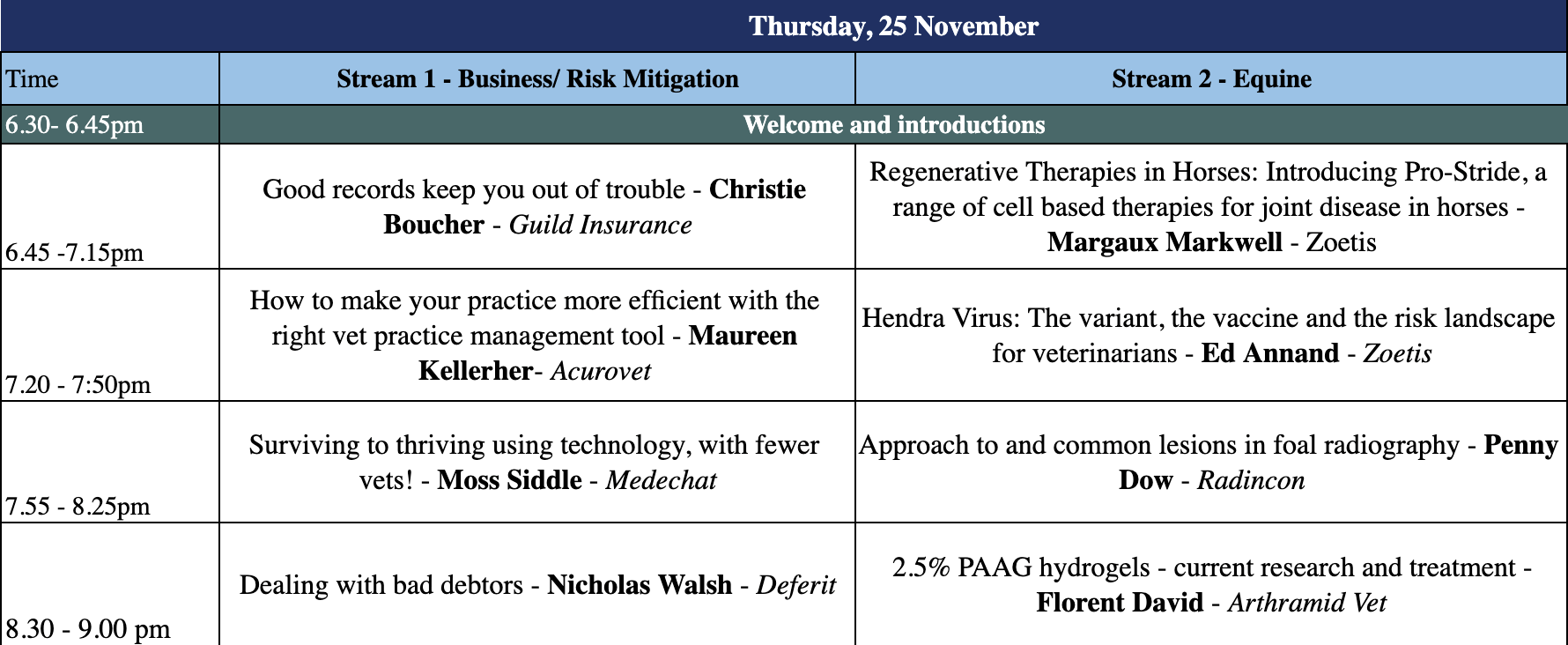 VetFest Marketplace
Start: 22 November 2021, 8:00AM
End: 30 June 2022, 12:00PM

View Conference Website
By clicking the register button you confirm you have read and understood the
Cancellation Policy
.
Register
You are not logged in, please login to get member pricing.
Organiser
Contact:
AVA Events